InfoConnect IBM i Integration Suite
Overview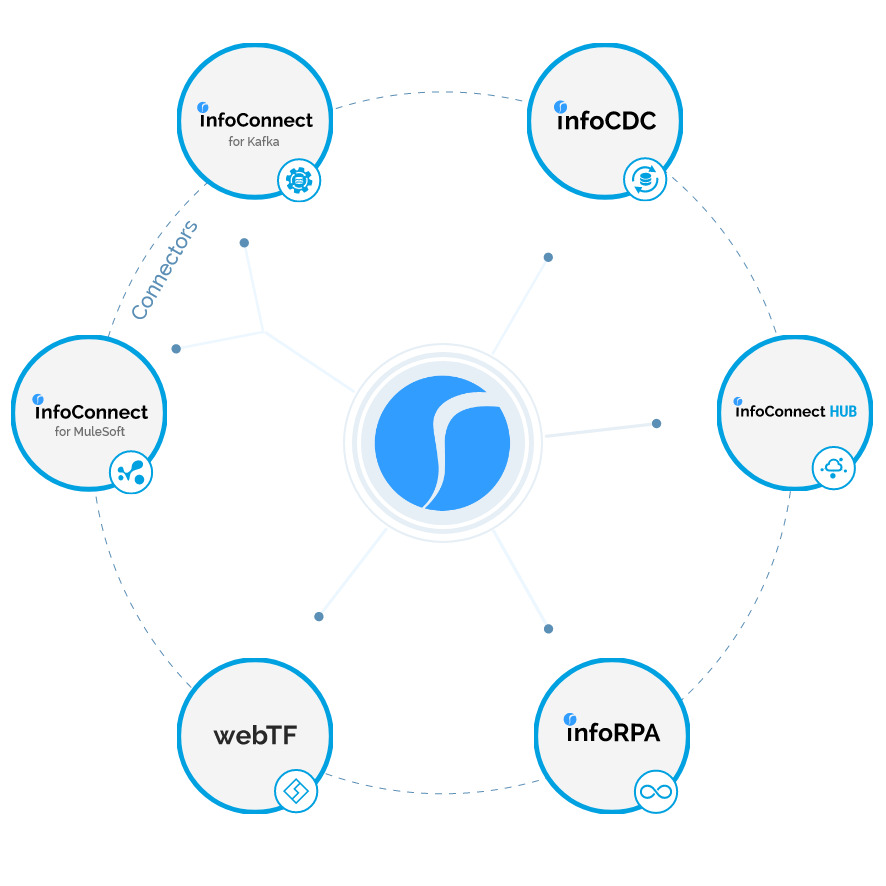 Companies operating on IBM i platforms are looking for fast, secure and convenient way to connect their back-end systems of records to other applications, customers and communities. The InfoConnect suite of products addresses the following integration use cases:
APIs - make the back-end business logic and data available via standards based REST integration
Event streams - support the bi-directional message exchange between IBM i and external systems
Data Integration - change data capture and near real time streaming of the changes with Kafka Connect
Robotic Process Automation (RPA) - build automations that simulate green-screen user interactions without any need to access backend data or programs
The products are plug-ins for major integration and cloud platforms, including Mulesoft, Kafka, and soon to be released AWS and Azure stacks. We also offer customized solutions for your specific integration technology and requirements.
Use links on the left navigation area to get to the documentation for specific product